What is debate365?
Simply put, Debate365 is the world's first online graphic micro-content delivery platform.
The general concept of online micro-blogging has been around for for nearly 10 years, gaining main stream popularity only after the rapid success of Twitter. The concept of online graphic micro-content delivery flows logically from micro-blogging and draws upon the popularity of short comic strips created on traditional paper and ink medium. Even though the concept of graphic micro-content makes perfect sense, before the introduction of Debate365, there has been no other online platform that offered the ability to do so.
The debate365 platform lets you create and share short messages superimposed onto a visual background. Choosing the background is just the start of the creation process. The platform allows you to drag and drop various props and objects onto your frame, until you develop the perfect canvas to share your message. The tool is powerful and offers infinite possibilities, however, its main strength comes form simplicity and ease of use. Every short story, joke or quote, once empowered by the debate365 platform, can convey the same message with a thousand fold greater impact than writing the same words alone.
Who should use debate365?
Anyone with an idea, anyone with a message, a joke , a quote, a short poem, in fact, anything that you can tweet, you can express better with graphic micro-content. Give it a try! let us know how you feel. Imagine, telling your grand children that you were one of the first few people on earth to develop online graphic micro-content.
Meet the Team
Pankaj Upreti, Co-Founder and Developer
"A person with a new idea is a crank until the idea succeeds - Mark Twain"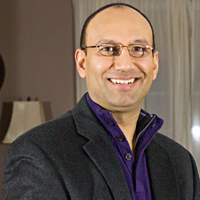 Alternating his career between hands-on technology implementation and project management positions, Pankaj has achieved success in both arenas. He is a successful senior solutions architect, specializing in delivery of mission critical enterprise applications. He is also a successful project manager experienced in leading large development teams towards meeting project goals. His portfolio boasts several high profile clients such as John Hancock, RBC Insurance IBM, Transamerica Insurance and Government of Ontario, just to name a few
Pankaj started his career Information Technology while still completing his engineering degree at IIT Delhi, writing simulation software for a small startup near his university campus. After completing his degree Pankaj continued to explore a career in engineerig design, gaining experience in diverse sectors, including, but not limited to Petrochemicals, Food Processing, Automotive, Insurance and Investment Banking.
Pankaj brings to the table a unique combination of hands-on development experience in cutting edge technologies coupled with sales savvy client facing facade. Since, 2005, Pankaj has been providing IT consulting services to a variety of clients, in the Toronto, Canada area. His current passions are focused on traditional web and mobile platform development.
Juhi Upreti, Co-Founder and Designer
"Good design is a lot like clear thinking made visual - Edward Tufte"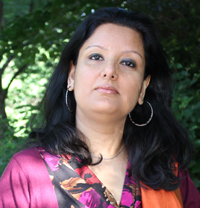 Juhi is a web designer with over 10 years of professional experience in the design industry. Her design experience branches beyond the web to textiles, apparel and handicrafts. She is extremely proficient in using Adobe Photoshop and Adobe Illustrator
She specializes in creating custom web-sites that are compatible across browsers and work on a range of devices from desktops to mobiles. She is an avid researcher on current design and market trends that help deliver a site that is focused and looks great.
She derives her inspiration from all forms of traditional art forms like textiles, architecture and folk art.